WHAT'S INCLUDED?
Unlock Your Self-Care Journey with SCC Membership!
The SCC Membership is your passport to a transformative self-care journey. Dive deep into a wide range of topics, including self-care practices, personal growth, movement, mindfulness, stress reduction, and more. Experience the joy of true self-care. You deserve it!


BENEFITS & FEATURES:
Comprehensive Course Library:

With the SCC Membership, you can streamline your self-care journey by having all the courses and resources in one central hub.

Gain unlimited access to our library of self-care and personal growth courses and classes, designed for all levels of creatures.

Say goodbye to scattered materials and access everything you need with ease.




Engaging Learning Experience:

Enjoy exclusive resources, including downloadable guides, full classes, worksheets, tools, and bonus materials that complement the courses and enhance your learning experience. Our courses contain

interactive and engaging content that combines videos, audio lessons, and practical exercises to help you apply what you learn. No quizzes!


Flexible Learning: Study at your own pace and on your own schedule. The SCC Membership allows you to learn whenever it's most convenient for you, fitting seamlessly into your busy lifestyle.


Community Support:

Benefit from ongoing support and guidance as you navigate your self-care journey.

Connect with a community of like-minded individuals sharing their own experiences. Engage in discussions, share insights, and support one another on your journeys.


Self Care Consultations: Upon joining, you'll receive a (optional) free 30-minute consultation to dive deeper into your unique needs and goals. Here you can gain personalized course recommendations based on your interests and goals, as well as guidance tailored to your unique circumstances. As a member, you'll have ongoing access to these consults for an additional price ($59 per session) - not offered anywhere else!


Regular Content Updates: Benefit from regular content updates, ensuring that you always have fresh and relevant resources to support your ongoing self-care journey. Members may contribute their own resources or make requests for new materials!


COURSES IN THE MEMBERSHIP
👇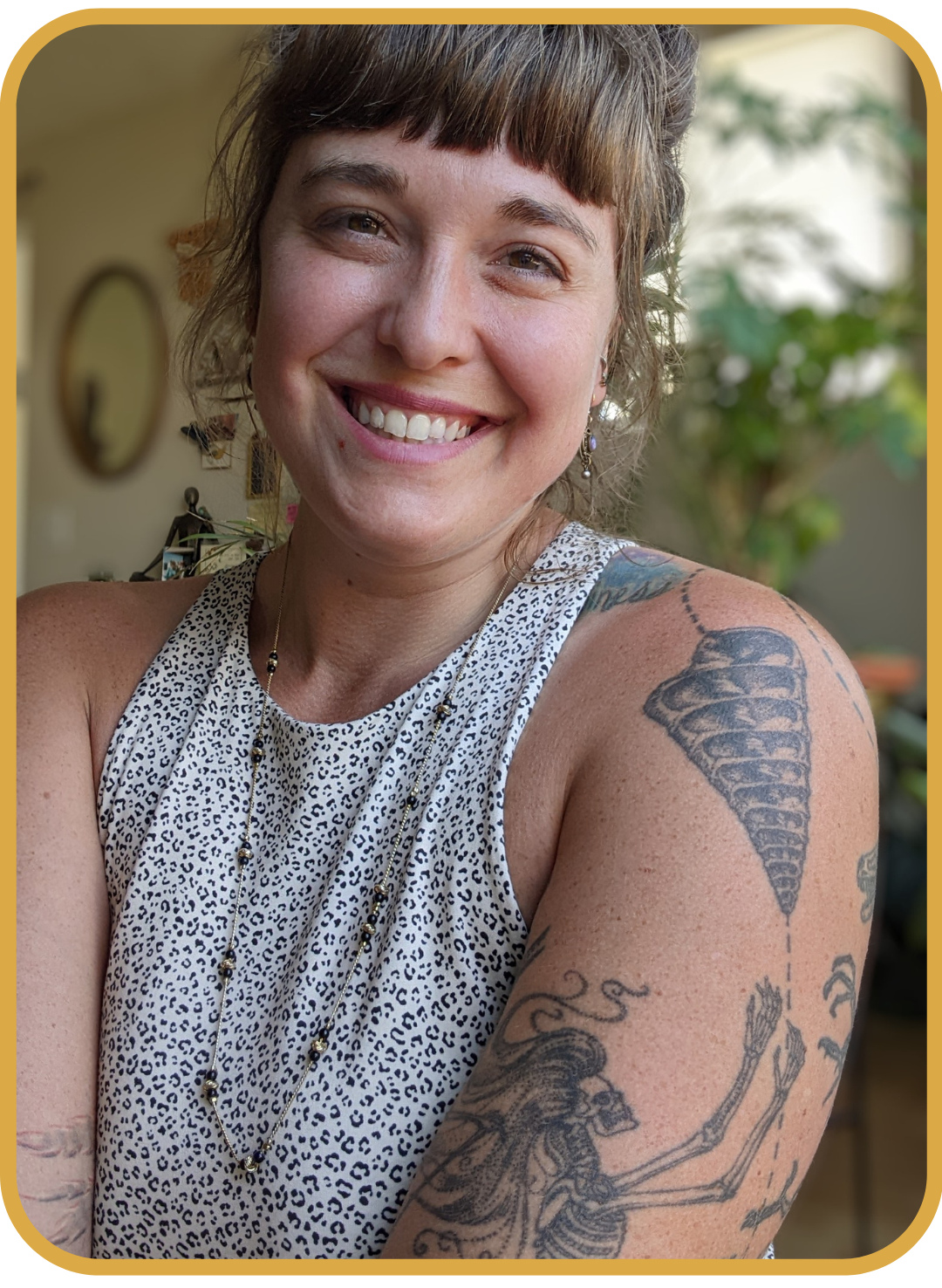 Meet the creator +
your instructor,
Courtney Klop

As a self-care guide + educator for the last decade, Courtney honors the profound interconnectedness of life through holistic lifestyle guidance and intuitive spiritual readings. Learn how to achieve a radical sense of Self, sustain work/life balance and genuinely love your life amidst life's ever shifting tides. Specializing in self-care, stress management and spiritual awakenings for both family and career driven individuals. Get to know yourself better through down-to-earth, safe + accessible guidance, so you can thrive.