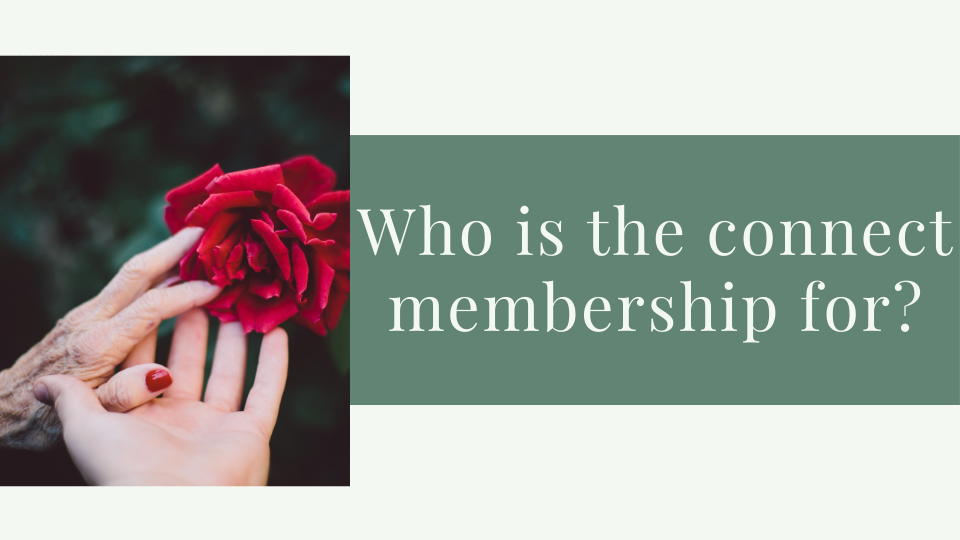 The Connect membership is for individuals who are ready to level up in a way that honors your whole being, not through a positive-vibes only narrative. Tap into your full potential and be held in your fears as you learn to grow into and explore your own true nature. This is lifestyle coaching meets spiritual and business mentorship. Limited availability.
You are locked into the rate you sign up with for however long you decide to keep your membership, and for the life of the product. Prices may increase over time as content is added and the community begins to grow. You can cancel anytime, before your next auto-payment is scheduled. This process is explained in detail on the Info Bulletin (linked below). Expand memberships renew quarterly.
You get access to each of the rooms listed below, feel free to click around, give yourself a tour and see what it's all about!
Looking for the TLDR of the Expand membership? (too long; didn't read AKA synopsis)
You get everything in the Bloom membership...

🌱Access to free weekly + monthly classes
Downloadable PDF with class schedule upon sign up;
(see current class schedule on the info bulletin, listed below)
🌱Each class gets recorded and goes into The Replay Room
(if you can't make it live)

🌱Private FB Group to connect with community + get exclusive content
🌱 Mini Courses: access all popular mini courses in one convenient "room"
This includes Shift Your Shit, Hydrate Me! Challenge, and the Time Management Meditation Series
🌱 Meditation Hall (coming soon!)
a safe space to begin understanding and exploring many different types of meditation practices

And the Expand membership...
🌸 Trauma Informed Yoga Studio
a space where Courtney walks you through getting comfortable setting up your own personal yoga practice!
🌸 Functional Movement Gym
learn the pillars of functional movement, create a stable base and start creating your own workout regimes!
🌸 Nutritional E-book Download
designed to help you navigate eating with the rhythms of nature while becoming a diet-culture drop out!
🌸 Free monthly workshops (coming later)
Expand members will get access to all live workshops and recordings!
Plus these exclusive extras...
🙏 The Self-Care Collection
How to Find + Build Tools for a Sustainable Self-Care Lifestyle
🙏 Group chat in an easy to use encrypted app
To keep in touch with everyone exploring the Connect membership (limited availability)
🙏 1:1 zoom session each month (60 mins total)
This can also be broken into two 30-minutes session as desired
🙏 Creature Calibration Circle last Sunday of each month
A community workshop to center + ground at the turn of a new month
🙏 1:1 private chat (with Courtney!!) in an easy to use encrypted app
Great for on-the-go processing! Please allow an up to 72 hour response time
🙏 Your own client portal
Easy to access with all of your personal documents + notes from each monthly session
🙏 The Co-Creators Academy (coming soon!)
A personal blueprint to co-creating a conscious way of living (my "manifestation" course)