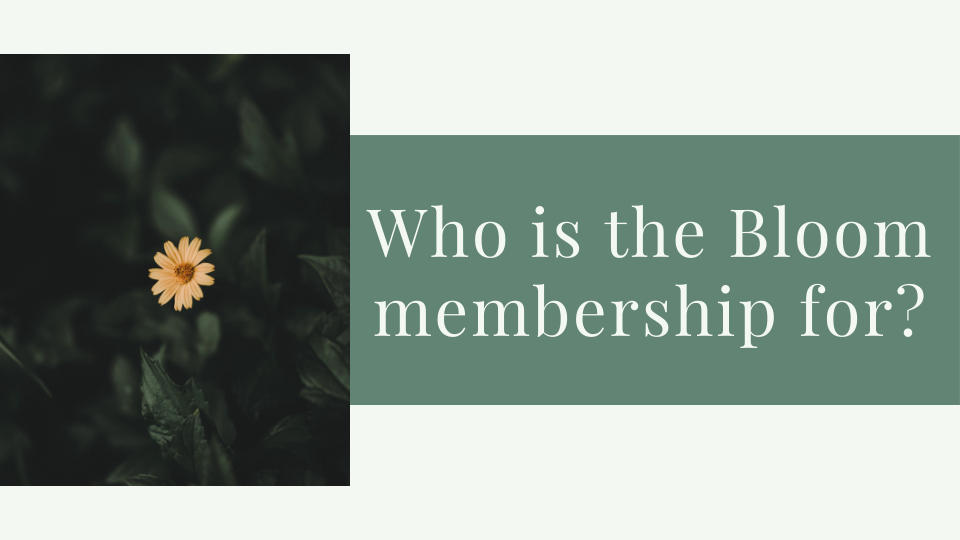 The Bloom membership is great for those who already have their own movement or fitness foundation (you know some basics), or maybe you're just on a budget and you still want access to weekly and monthly classes or perhaps you're looking to simply support the space at a low monthly cost.
You are locked into the rate you sign up with for however long you decide to keep your membership, and for the life of the product. Prices may increase over time as content is added and the community begins to grow. You can cancel anytime, before your next auto-payment is scheduled. This process is explained in detail on the Info Bulletin (linked below).
You get access to each of the rooms listed below, feel free to click around, give yourself a tour and see what it's all about!
Looking for the TLDR? (too long; didn't read AKA synopsis)
🌱 Access to free weekly + monthly classes
Downloadable PDF with class schedule upon sign up;
(see current class schedule on the info bulletin, listed below)
🌱 Each class gets recorded and goes into The Replay Room
(if you can't make it live)

🌱 Private FB Group to connect with community + get exclusive content
🌱 Mini Courses: access all popular mini courses in one convenient "room"
This includes Shift Your Shit, Hydrate Me! Challenge, and the Time Management Meditation Series

🌱 Meditation Hall (coming soon!)
a safe space to begin understanding and exploring many different types of meditation practices